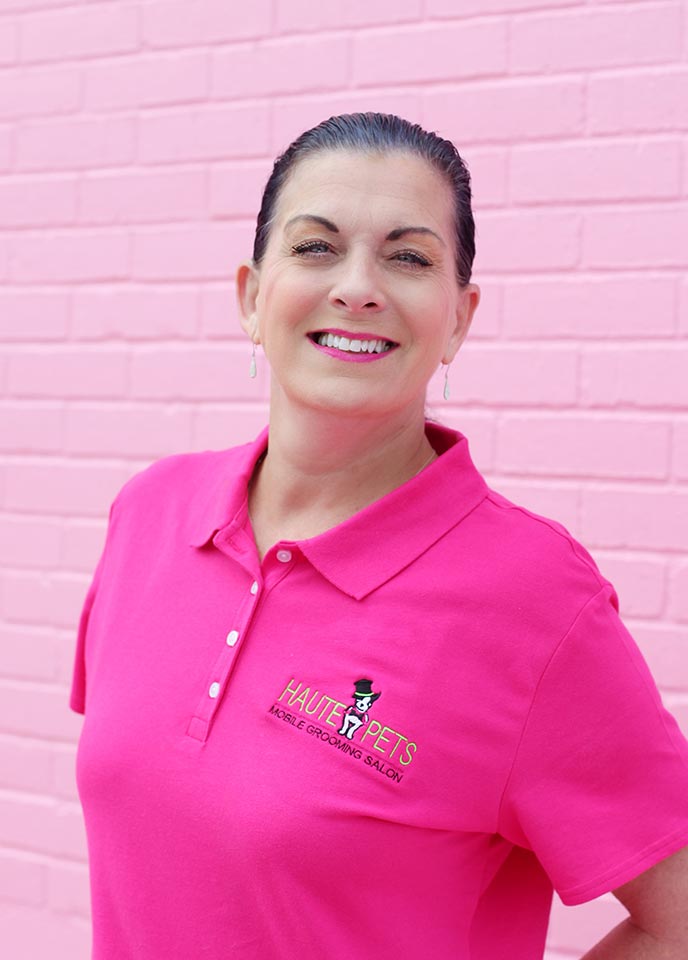 Jennifer
My grooming career starting a little over 2 years ago when I graduated from Golden Paws. After 20 years in the interior design business, I decided to follow my other passion which has always been my love for all animals. My home consists of 5 very spoiled babies. My 21 year old son Casey, Max, my 17 year old jack Russell, Bentley my 3 year old Shih Tzu, and Rosie my 10 week old terrier mix. We even have a 30 year old Cockatoo named Laly. Since I have been grooming, I have discovered how great I am at Pet Photography. All of my Haute Pet Clients love all the pet photos they receive through-out their pets groom.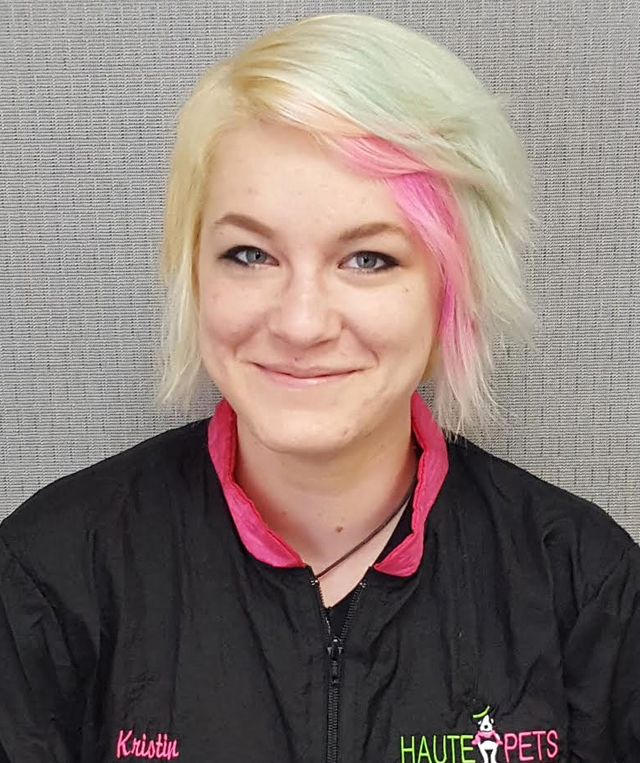 Kristin
Hello Houston!!! I am a native Californian but got to Texas as soon as possible. I am excited about joining the Haute Pets team and working as a mobile groomer. The five years I have been grooming has been in a salon and the ability to meet my clients in an intimate setting was one of the reasons that I decided to make a change. I have 2 dogs – Sky, my overweight 8 year old Chiweenie and Scoot, my little 8 year old Italian greyhound. We also have a pet rat named Badu who is 1. Our household is often very busy because we love to FOSTER pets with Adore Rescue. When I am not busy grooming, I love to make bracelets, long board, and I dabble in photography. When you see me, don't be surprised! I love to express myself with fun hair colors.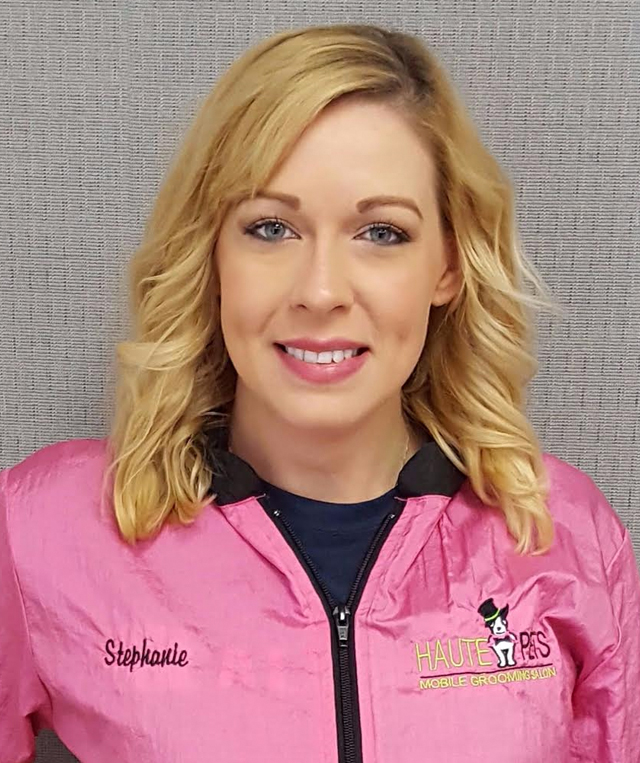 Stephanie
Hello y'all! This is your friendly neighborhood groomer, Stephanie. I am a born and raised Houstonian and I have been grooming here for 5 years. I grew up on a self-sustained farm where we raised all kinds of animals such as cows, pigs, goats, horses, chickens, peacocks, and all sorts of other creatures. We grew and raised everything we needed so the only thing we got from the store was milk. Because of this, I have always been comfortable with animals and I have always loved being around them. Even now I have a pack of my own pets. I have 3 dachshunds- Oliver, Rylee, and Jackson- as well as 2 cats- Pirate and Tootie. I am curious person who enjoys learning and I will be attending Lonestar to continue my education.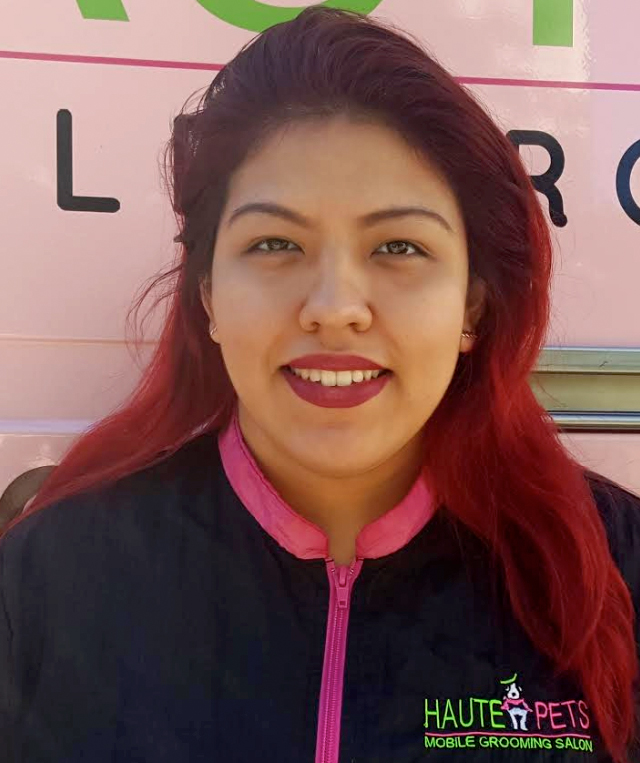 Laura
Howdy folks! My name is Laura. I have been grooming in the Houston area for over 7 years now.  Animals have always been my life. They are pure love and they help to heal people which is amazing. I like to volunteer with dog rescues in order to give back. I have 3 dogs and a cat. Their names are Tommy, Cleopatra, Tazz, and Binx. Tommy is a 7-year-old mix breed who is very active. Cleo is 6 and she is very shy but when she opens up to you she will love you forever. Tazz is 3 and is super high energy. He is also the biggest mama's boy. My cat, Binx, is 3 but she thinks she is a dog with extra privileges since she grew up with her doggy siblings. Now for some interesting facts about me. I love to take my babies for walks, sewing, and learning how to cook. I even sow my pets their own beds and clothes!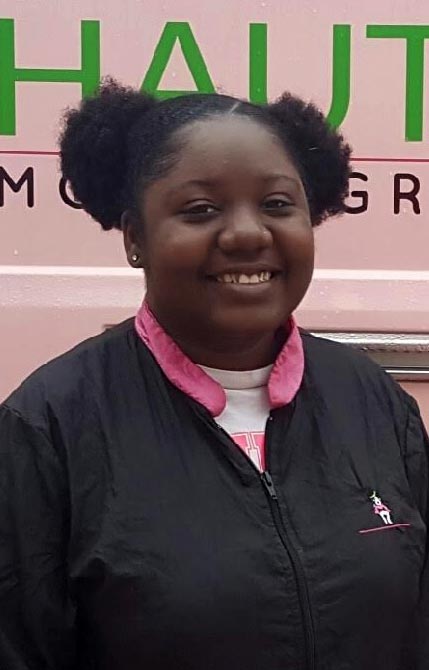 Terri
Howdy! I'm Terri. I am a native Houstonian who has been in the grooming business for 3 years. I am the proud fur mom of a Jack Russell mix names Rufus and a kitty named Tarzan. He lives up to his name because he is a wild man. I also love my boyfriend's Australian shepherd mix, Bruno, as my own.  I just love how animals show the purest love. My babies always lift me up when I am felling down. Some fun facts about me are that I attended Lamar University for 3.5 years where I studied corporate communications, I enjoy going to the movies and playing my Xbox, and my absolute favorite dog to groom is Pomeranian. I am obsessed with poms! They are so cute!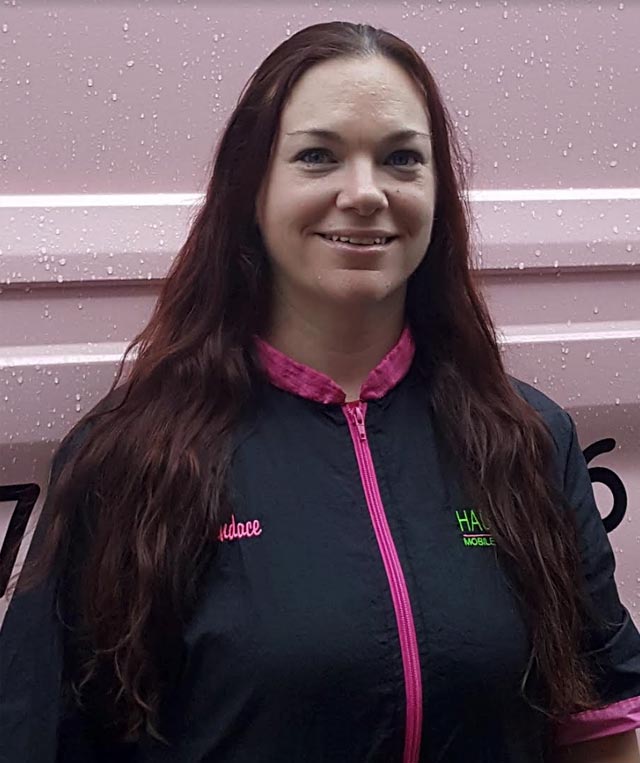 Candace
Well hello there, people of Earth! My name is Candace and I have been grooming for 13 years now. I am a person who loves to give back to my community and being at the service of others, especially pets who cannot help themselves. I love animals because they are full of love and are so loyal. I have a French mastiff named Mirah who is 4.5 years old. She is my sweet four-legged
family member. I often forget she is an animal because she acts so human and I love her so much!