It's Time to Get Haute – Mobile Pet Grooming Services
Request Appointment Today! Call us at 713-862-6900
Haute Pets comes to YOU to provide professional pet grooming services in a clean, stress-free atmosphere. Our mobile salon is fully equipped to pamper your dog or cat with luxury shampoos, hydrotherapy massage, dental health, nail care, facials, and more. As your Houston area pet groomer, we bring service, convenience, and quality pet care to your doorstep!
We Are Pleased to Announce Our New Sister Company!
Mrs. Wooferton's Dog Walking and Pet Sitting
Mrs. Wooferton's Dog Walking and Pet Sitting proudly services the Houston Inner Loop. We are an accredited member of PSI, Pet Sitters International, as well as fully bonded and insured. We offer dog walking, pet sitting and overnights.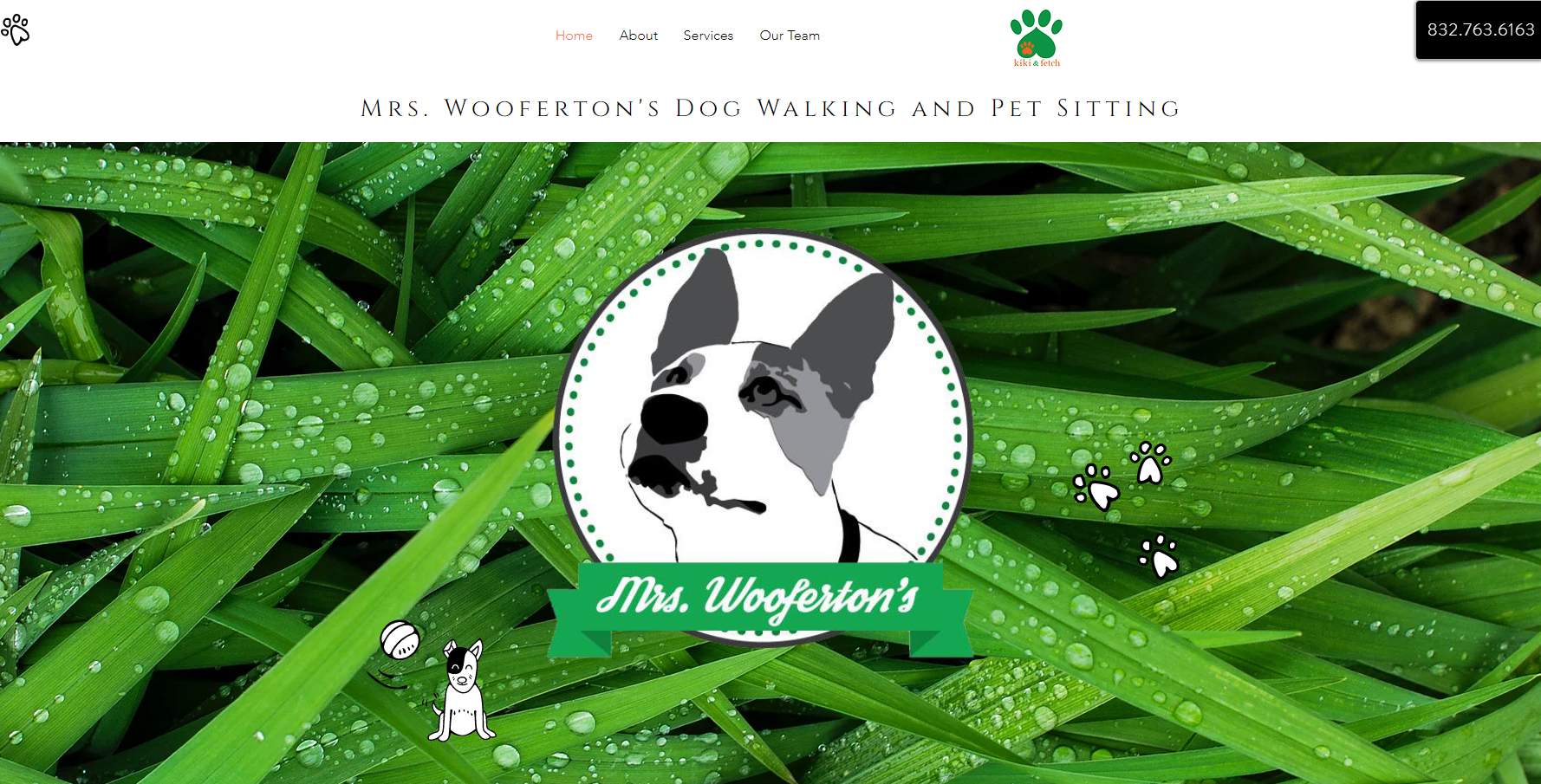 Clean, Stress Free Sanctuary
WE COME TO YOU
As a sophisticated, savvy pet owner, you understand that establishing a regular grooming schedule for your pet is important to their mental and physical well-being. With our onsite mobile service, you gain peace of mind and your family pet won't suffer from needless separation anxiety. Haute Pets firmly believes in "pet wellness" and customizes grooming care to your pet's specific needs. Our Signature Haute Spa Treatment gives your pet the ultimate in health, safety, and comfort.
Because Pets Get Dirty…
Real Dirty
Gentle, Organic Products Our all-natural products safely and gently cleanse your dog or cat without any side effects such as dry skin or allergic reactions. You don't have to worry about harsh shampoos stinging your pet's eyes or drying their coats. Also great for the environment, our organic products won't leave behind harmful residues in the soil or water. Haute Pet shampoos, conditioners, and "paw" fumes are naturally formulated to give your pet top quality results.
Some of Our Happy Clients

Our Happy Clients!
CSSadmin
2017-07-31T20:00:13+00:00
Grooming Your Pet Will Love
OUR CLIENTS ALL AGREE WE ARE THE BEST